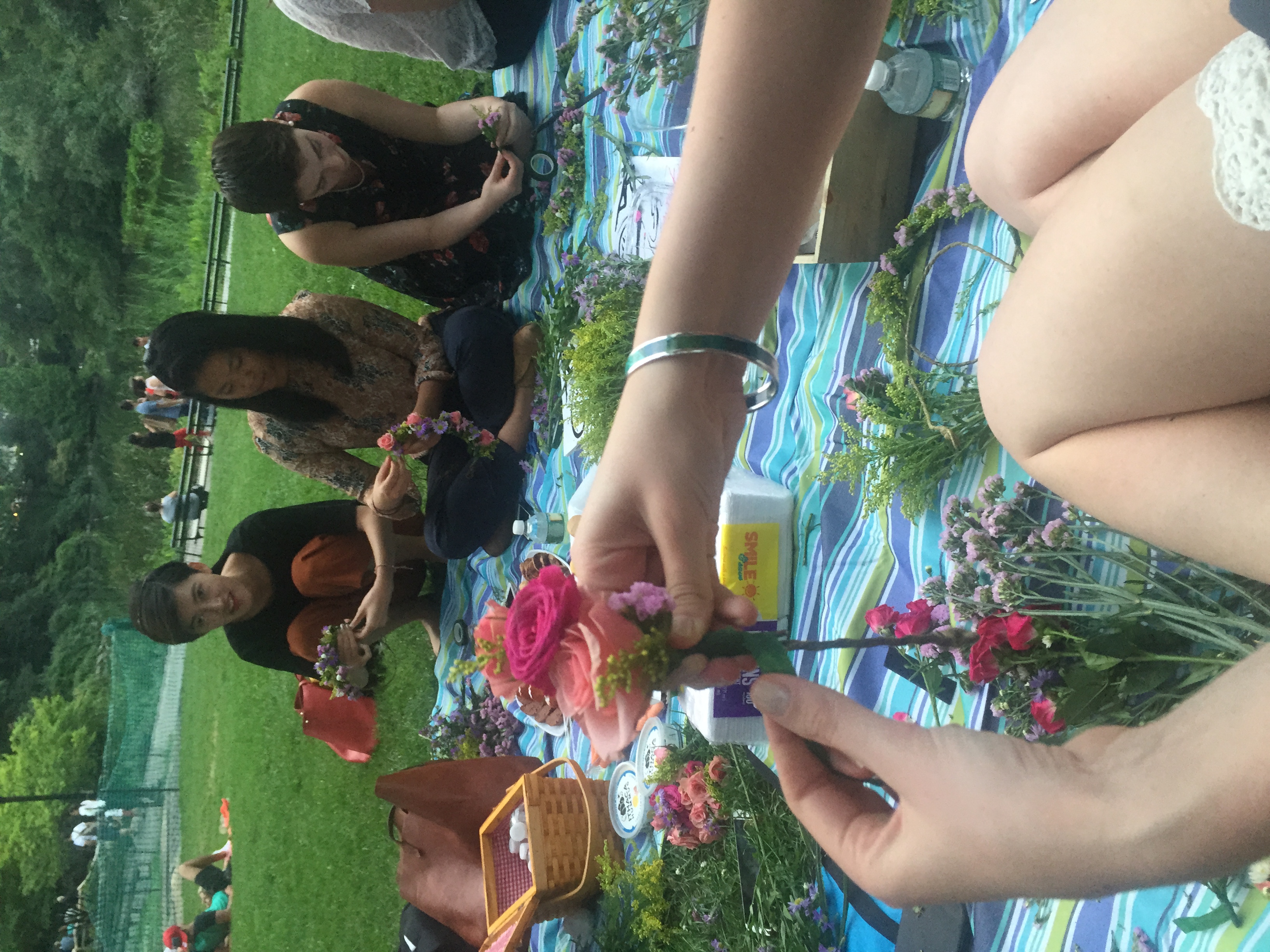 Yesterday evening Fairweather hosted a pop-up picnic in Central Park on a sunny summer evening in collaboration with Something May, a Brooklyn based flower shop. Sarah Haman of Something May helped teach our guests how to use fresh-cut flowers to make beautiful flower crowns, the perfect summer accessory. Everyone's crown represented her unique, personal style and everyone was excited to show them off.

After all the guests were adorned with their flower crowns we munched on delicious macarons and other cookies courtesy of Financier Patisserie, who luckily has a store only a few blocks away from our office in Midtown in addition to more stores downtown. We also had the opportunity to sample four flavors of hummus provided by upstate hummus company, Ithaca Hummus.

As the sun set in Central Park we packed up our picnic basket and rolled up our picnic blankets. We can't wait to wear our new flower crowns to more events this summer.
By Allie Lavine