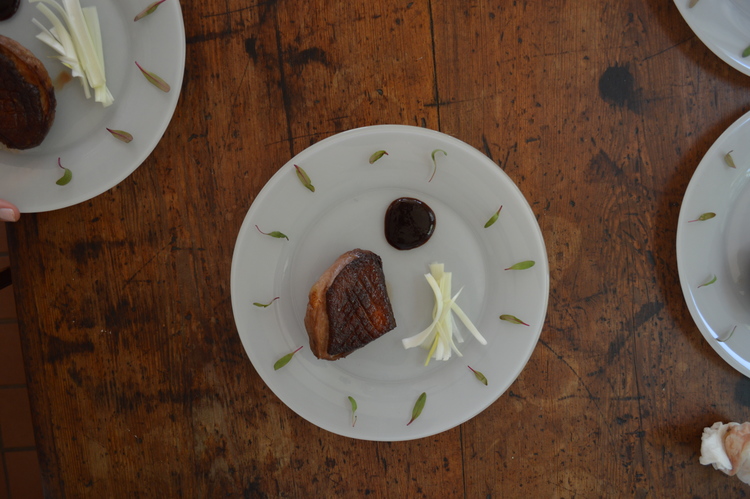 Last weekend Fairweather and Victory Club's Stephanie Nass hosted an intimate lunch at a private residence in the Hamptons. Victory Club, a supper club that brings together friends of friends over the culinary and visual arts, hosts bi-monthly events in art-oriented venues. The beautiful Shelter Island home facilitated this weekend's art conversation on legendary artists, such as Chamberlain, Lichtenstein, and de Kooning, who were inspired by the surroundings of the East End.
We kicked off the afternoon with conversation and rosé, provided by Topping Rose House, by the flower garden and pool. The guests were seated at a lovely lunch table–decorated with Kim Seybert placemats and fresh flowers–as Nass read the menu, which included Watermelon Salad, Long Island Duck, and Peach Pie. While dining, guests enjoyed looking atFairweather's Summer 2015 issue and sampling perfume from Lurk Beauty.
A trip to Sunset Beach was the perfect ending to a wonderful afternoon!