Mimi Prober is not only a proponent of the zero-waste fashion movement, but also one if its strongest leaders. In her collection the designer repurposes vintage lace and fabric remnants from the 1920s and earlier — with stunning results.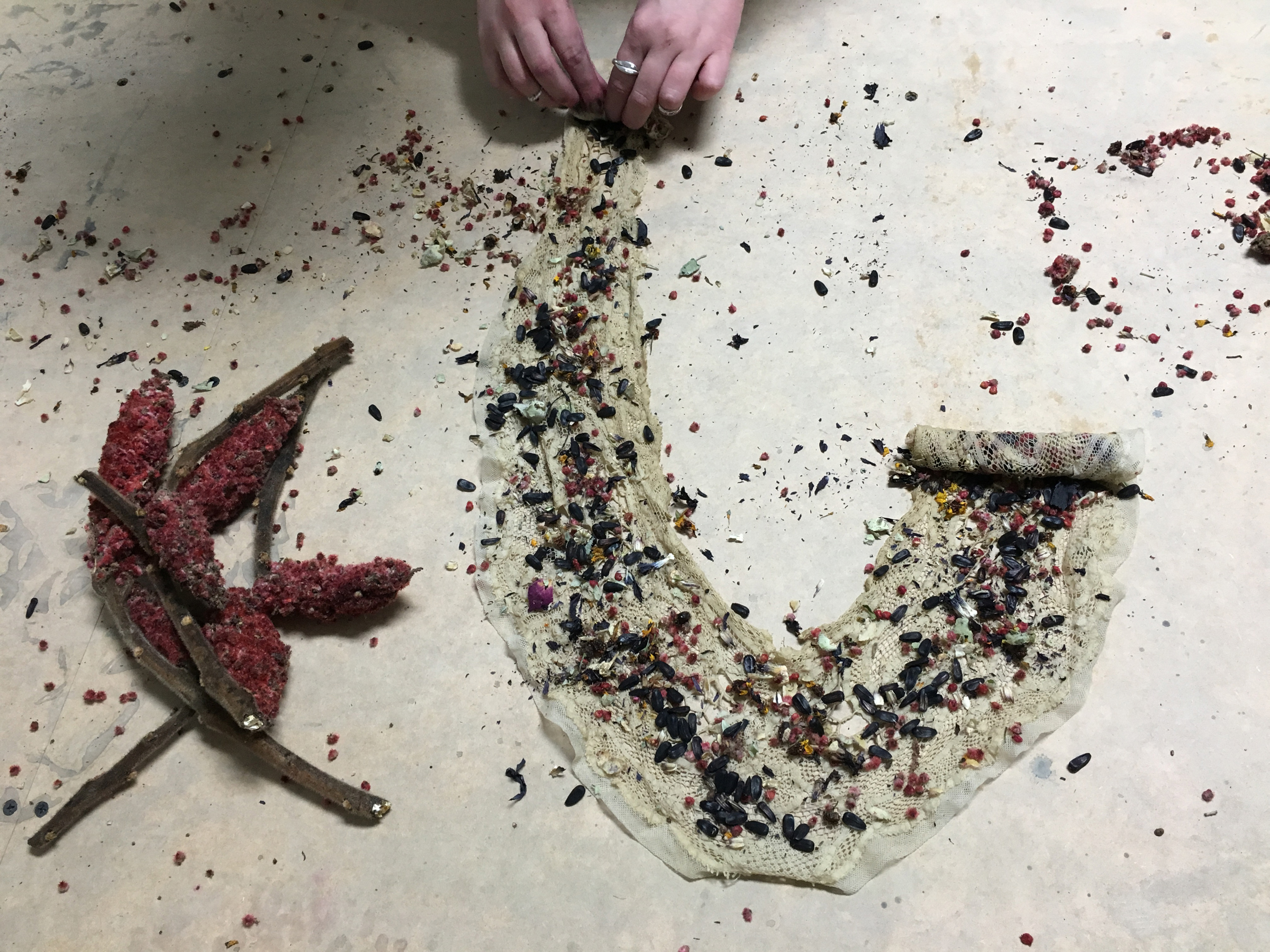 By Mira Dayal
Fairweather Magazine: As I'm sure most people wonder, where do you find your materials? How do you ensure that you have context for their creation (the stories you refer to)? Did you consider using other types of vintage materials?
Mimi Prober: You are right! It is a question I receive often. It is a constant search for something special, almost like a treasure hunt. My main sources of materials are museum deaccessions and private collections. I have been lucky from very early on, as I've continued to develop this concept, to have people reach out to me interested in sharing their own family stories from materials that they have received that have been passed down from generation to generation. Not all pieces, though, have such a direct history; many come with names and locations that then I've personally done research on to learn more about where and whom they came from. Even content as minimal as the origin of creation, type of lace technique and date of piece is information that should be cherished and preserved.
I remain close to my philosophy of utilizing material fragments that are dated to the 1920's and earlier (the materials that I use typically range in date from the 18th century-early 20th century). There is a closeness and connection that I feel to the handmade quality of these pieces –most of the materials that I select to use in the collection were handmade by artisans and makers of their previous era, which honors the story of the artists who came before us and continues a modern vision of these 'lost' artistic forms.
As far as utilizing other materials, I have created a sustainable fine jewelry collection as an extension of the atelier collection. 'Metamorphosed Art' is a collection in which antique sterling silver (from the same time period as the materials used within the garments, that have
also been deteriorated from their original intended forms) is developed organically into modern sculptural forms.
FM: What is your working process like? Do you start out by sorting antique pieces into groups that would work well together, or is it a more accumulative process?
MP: I begin with the antique materials that are uncovered; the individual textiles dictate the process and development of the piece. Each piece from the atelier collection is hand draped directly on the form. Through this signature draping technique I am able to individually evaluate and apply the antique textiles and their placement, similar to creating a sculptural
composition.
FM: Do you work from special orders? How do you communicate with clients to understand their visions while maintaining creative freedom throughout the process?
MP: I can create custom orders based upon the collection concept. Each piece is essentially one of a kind due to the antique nature of the materials, but silhouettes can be repeated and similar materials utilized to create multiple pieces from the collection. This also lends the ability to custom fit or create a new piece based upon the client's unique measurements.
I have also worked alongside clients in creating special gowns for their weddings; the process is a beautifully intimate conversation concerning what about my work inspired them to commission a piece and how it incorporated into their own vision. One process that was particularly inspiring was creating a gown for a bride who wanted to integrate textiles from her own mother's wedding gown. She was also getting married in Spain, so I utilized a selection of textiles from her mother's wedding dress (which was a beautifully simple pleated cotton) and combined it with antique Spanish silk lace from the 1800's. The result was an heirloom dress that is uniquely hers, but it still utilized all of the signature elements from
my own design philosophy.
FM: Have you ever collaborated with other designers, or are you hoping to in the future? What would that collaboration look like?
MP: I am in the process of an exciting collaboration with a textile artist on some very special and unique textile development for a ready to wear collection which includes signature Mimi Prober atelier elements and the continued philosophy of integrating antique textiles.
FM: What other models for zero waste fashion do you see working best in the future? Why have more designers not changed their practices?
MP: I believe sustainability in design, including zero waste fashion, is the future. There are many ways to utilize the concept--from pattern to draping to the recycling of textiles. From both an environmental and economic standpoint, there is no reason why materials should ever be wasted. Big change always starts small, and the designers of this generation are increasingly becoming aware of the need for industry change.
FM: Can you tell me more about your integrated production process and Manufacture New York?
MP: The integrated production process is very unique as it provides great opportunities for business acceleration. At Manufacture New York, I have access to my studio base alongside the facilities for the production process (which has proven well for the creation stage for our ready to wear line development), as all of the product development, sample making, and small run production can be produced in house in the same environment where my studio/atelier is based.
The educational offerings at MNY are also an essential addition for a designer or business that is interested in expanding their knowledge base with hands on workshops. Businesses can learn how to integrate sustainable practices including textile creation and zero waste production methods into their own brand ethos through these industry led classes and
training.
FM: Would you please share any traditions or events you are looking forward to, or any items on your wish list?
MP: What I find most inspiring about the holidays in NYC is the sharing of traditions from all around the world and the true sense of community celebrating from all walks of life. We all may celebrate the holidays differently, but we all share the same basic purpose, and New York is a great city that brings it all together.
As a great and unique gift to give for the holidays, I would recommend the one of a kind sustainable antique sterling sculptural pieces from the 'Metamorphosed Art' fine jewelry collection. My favorite is the draped hand ring and minimal band.